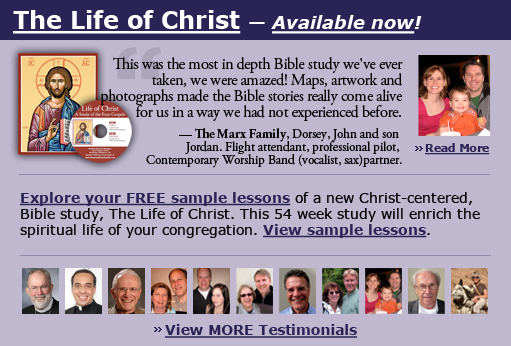 Christ the King
Sheep and Goats





Christ the King Matthew 25
Many of us know the classic verses in the Bible by heart. We may not know all of the Bible verse perfectly, but enough to remember the key words. Let me illustrate. I will start the Bible verse and when I pause, you fill in the key word or words. You will be surprised at how much you know, and even more surprised by how much your neighbors know about key passages in the Bible.
John 3:16. You fill in the blanks after my pause. For God so loved…THE WORLD…that he gave his only begotten…SON…that who so ever … BELIEVES in him will not perish but have … EVERLASTING LIFE. See what I mean? You knew the key words, and so did your neighbor.
Let's do the twenty-third psalm. The Lord is … MY SHEPHERD…I shall not …WANT; he makes me like down in …GREEN PASTURES… he leads me beside…STILL WATERS…he restores … MY SOUL…He leads me in the paths of …RIGHTEOUSNESS…for his name's sake. Even though I walk through the …VALLEY OF DEATH, … I will fear … NO EVIL…for you…ARE WITH ME…your rod and staff …COMFORT ME. You prepare a table before me in the presence of …MY ENEMIES… You anoint my head…WITH OIL…My cup runs …OVER… Surely goodness and mercy shall follow me…ALL THE DAYS OF MY LIFE…and I shall dwell in…THE HOUSE OF THE LORD FOREVER.
See, you know it. You may not be able to recite all the words of the twenty-third psalm perfectly, but with a little help, you know the important words. And wasn't it impressive to hear so many people filling in the blanks.
Let's try the same process with another classic passage from the Bible, Matthew 25, our Bible text for today. In Matthew 25, Jesus talks about the final judgment, the sheep and the goats. This passage, too, is engraved and indelibly imprinted into our soul. This passage lives deep within us. I was hungry and you gave me … FOOD. I was thirsty and you gave me…DRINK. I was a stranger and you …WELCOMED ME. I was naked and you…CLOTHED ME. I was sick and you took…CARE OF ME. I was in prison, and you…VISITED ME. When you do these things to the least of people, you do them to…ME.
You got it. You know the essentials of this classic passage about the final judgment, and God's call to care for hurting people in the world. We know that when we care for the hungry, thirsty, the stranger, the naked, the sick, the imprisoned, we are actually taking care of Jesus who lives behind these faces of these people. Jesus lives within these hurting people, behind their eyes, their tears, their pain. We all know that. Our desire is that we are numbered among the sheep and not the goats. It is our prayer that we not only know who these people are, but that do what God wants us to do. The doing of compassion is much more difficult than the knowing about compassion.
Years ago, I remember an associate pastor by the name of David Cox telling a story about his visit to Israel. He was out in some remote hills of Israel and he came upon a band of Bedouin tents. At a distance from his car, he could see that there was a herd of sheep or goats around those Bedouin tents. From a distance, the sheep and goats looked very much alike. As he approached this Bedouin camp, he could then see that the sheep had been recently sheered of their wool. When the sheep were sheered, the sheep looked very much like the goats. But up close, he could see which ones were sheep and which were goats. Likewise, God sees our lives up close. We can't fool God. God is up close to us and knows whether or not our hearts are compassionate like the sheep in this story or if our hearts are pretending to be compassionate, like the goats in this story. From a distance, we cannot discern true compassion or pretending of compassion, but up close, God knows clearly the difference.
God know the hearts of truly compassionate people, and God wants our hearts to be truly compassionate, not only to our favorite family or favorite friends. God says to be compassionate to our favorite family or favorite friends is quite easy and comes quite naturally, but it is another thing to be truly compassionate to the hurting people of this world…to the hungry, the thirty, the stranger, the naked, the sick, the imprisoned. God wants our hearts to be truly compassionate to the hurting people in our world around us, and not merely to our favorite family and favorite friends.
I would like to briefly tell you stories of people from this past week. The lives of these people are an inspiration to us all. Their lives reveal that these people are sheep, that they have truly compassionate hearts for the hurting. Usually and far too often, we find the heroes and heroines of faith far above us and far away from us. We find people like Mother Teresa who worked with the dying in Calcutta or Father Damain who worked with the lepers in Hawaii. Our heroes and heroines are far away and far above the reach of all of us. Today I would not like to make this error. I want to talk about the heroes and heroines of faith among us and none of them would ever think that they are a hero or heroine. That is just like the sheep in the story for today. The sheep did not think of themselves as being something special because of what they had done. The same is true of the following people. When you get up close to these people, you discover that they are sheep.
I talked with Diane Moore in our small group the other day. She is an LPN, a licensed practical nurse. It isn't her degree and certification that I am talking about; it is her heart. It was her tone of voice; the way she fashioned words; the way she showed her feelings, but this definitely was a woman who cared for her patients. The way she took a piece of mending home and repaired a piece of clothing for an older woman. The way she stopped and bought a hamburger for another elderly resident of her home. All of us in the group sensed that Diane had a special quality of the heart. Up close, we could see it. On Sunday morning, you would never notice.
Delaney Krogstad is married to Jon, and she also was part of another small group a few days ago. She and Jon came to the church to ask questions about our homeless ministry, and before they left, they were the new co-coordinators for the breakfast groups. They happily volunteered to get people to make breakfasts for the homeless who stay at our church. Up close, we could see into their hearts.
Traci and Cheri Morash, a young newly married couple, just joined our church. They came by the other day, and asked about signing up to be overnight hosts at homeless shelter. Up close, you can read their hearts more clearly.
Last Sunday, Lois Righi was here at church with her new friends, Roger and Diane Klein. Lois had a nasty stroke some years ago; then her husband Joe died of a sudden heart attack. Before those nasty incidents, Lois and Joe were the belles of the ball and won many a dance contests. Lois ran our church nursery, was wedding consultant, and weeded the gardens. Her grandchildren thought and think that this is Grandma Lois' church and that she owns it. Grandma Lois does own this place. Lois now lives in an adult home for assisted living, and she can't get out unless someone comes to pick her up. And who comes at least every Sunday morning? The Klines. You see the three of them laughing and drinking coffee together in the Fellowship Hall. Up close at their table on Sunday mornings, you can see their inner hearts and inner happiness.
Pam Pizzachemi is often around church, with Joe her husband. The two of them have a child who is very sick with epilepsy and epileptic seizures. There are days, weeks, and months that the two of them don't sleep much because of their care of their child. The severity and frequency of the seizures are rather overwhelming, and even with the most expert medical care in the world, they are put to the test. Up close, you should see their hearts. God does, and their lives are an inspiration to those of us who know them.
Terry Reed got out of prison recently. He was in there for illegal business dealings. I hadn't seen Terry for years but we had corresponded when he was in prison. He was and is one handsome dude; he is one good looking guy. But recently, I was stunned to see his eyes. His eyes had become so sad, sad like I had rarely seen before. We eventually talked about his wife and child whom I met immediately after prison. His wife was one of the most beautiful women I had ever seen, but shockingly, she had died suddenly from cancer and Terry was suddenly single and home schooling his daughter. It was then I understood about the sadness from deep within his eyes. Terry is leading Bible studies at McNeil Island prison, and many men study the Scriptures under his spiritual leadership. Up close, you could see through Terry's sad eyes and into his heart. Eyes are often the window of the heart, and through his eyes, you know that his heart is good.
Tom Jacka is one of those quieter types around the church. He goes about his business and people barely know him here at church. Through a small group, his friends here at church know that he is a professional dentist and was even president of the Washington Dental Association, a high powered job. But to people on Sunday mornings who are shut-in, Tom is just the driver of the church van. He smiles gently to his riders. They know nothing of his past week and pressures; and he faithfully picks up the shut-ins every week for church. Up close, you can see what is inside of Tom.
Yesterday at the Children Center's bizarre, Marnie Boomer was selling special pins for a homeless ministry she is involved in. Marnie is quite a character, a young woman, about thirty, whose total passion seems to be helping the homeless on the streets of Seattle. In conversations with her, you pick up on a certain quality of spirituality that is unusual and attractive. You will have to hear from other people that she is professionally an architect in a downtown office. She never seems to have time to talk about that, because she is selling pins for the homeless and all. Up close, you can see into Marnie's heart and it is good.
There are many other stories that could be told about people whose hearts are truly compassionate and not pretending to be compassionate to the needy, but these are a few people I bumped into this past week and their lives are an inspiration, not only to me, but to all who know them … up close.
Would you please take out a worship registration card and pencil? I would like everyone who can write to do this. You can register for Holy Communion on the one side of the card, and the other side of the card is blank. I would like you to use the blank side of the card, and write small. If you write large, you will fill up the card too quickly.
Would you write six words at the top of your card? These are the six famous words from Matthew 25: I will speak slowly so as to list these six words. The six words to write are: hungry…thirsty…stranger…naked…sick…imprisoned.
Then I would like you to list eighteen ministries that work with these six important words and people. So you make a listen and write only the following titles, not the commentary.
1. Food Banks. Many of you people are involved, especially in the Des Moines Food Bank. The Chamberlins work over there every week. The Krogstads are our official representatives to the Des Moines Food Bank. This food bank depends on our monetary offerings and our weekly food offerings. Many of you bring food for the food barrel near the entry to our church.
2. Friend to Friend. Des Moines has the largest concentration of elderly in the state of Washington and 60% of people in our retirement and nursing homes do not have visitors. Mary McGoran is the head of this ministry. In 1985, we had 85 visitors from our parish dropping in for conversation with an elderly person.
3. Mentoring at the Schools. Our neighboring schools are now 50% minority students and many people do not comprehend how our neighborhoods have changed. Many schools have wonderful mentoring programs, where you are supervised as you read or do math with children. Two congregational representatives are Walter and Merilee Johnson, if you want to speak with two experienced mentors, or telephone any school principle.
4. Haiti and Jamaica. We have Third World sister churches and ministries, and many members from our parish take a "vacation with a purpose." They go and work in our churches or missions in those places. We support a nursing station in Jamaica. Many of you sponsor children in our church's schools there in these nations. The steering committee for this ministry is exceptionally strong. 160 people have been to these third world countries and everybody tells how much they were deeply affected.
5. Homeless Shelter. As you know, we have a homeless shelter at our church, and we take care of twelve men, five nights a week, during the cold winter months in Seattle. We are a satellite of St. Martin De Pores, a downtown mission. People volunteer for four tasks: drivers, overnight hosts, breakfast makers, and linen washers. More than a hundred volunteers from our congregation make this happen, plus the superior lay-leadership from our church. We always need more help.
6. Toppenish and Mexico. The tenth grade kids go to Toppenish to work in a Hispanic ministry over there, with Hispanic kids and church. The eleventh and twelfth graders go to work in the orphanage in Mexico. We have heard from many of our kids that these are life-changing experiences for them.
7. Shut-ins of Grace Lutheran. We have twenty-two shut-ins at Grace Lutheran now and they are to receive Holy Communion every month from Pastor Ray and also visits from friends and members. Many of you visit and telephone our shut-ins. We pray for our shut-ins each week by name in the prayers of the church.
8. Drivers for Shut-ins. I have mentioned Tom Jacka and his driving of the shut-ins but there is a need for more drivers. Maybe this is a ministry for you.
9. Quilters. Every other Thursday morning, you will find a group of ladies in our Fellowship Hall, making quilts, blankets and layettes for people around the world. These quilts are even used by the Sisters of Charity, Mother Teresa's ministry, in Calcutta. Our quilters join with hundreds of thousands of other quilters in other churches, and these quilts are enormously important all over the globe.
10. World Hunger. Over the years, our congregation has developed a reputation as being the "world hunger church" because our people are so committed to working against the causes of world hunger, impure water and oppressive governments. Lutheran World Relief (I am on the board for this organization) and the Hunger Appeal are the normal channels for our offering. We give some $80,000 a year to this work, without even blinking an eye. Lutheran World Relief has some 150 projects in 50 different nations. The people at Lutheran World Relief are professionals who find superb partners in Third World countries and we work through them. You need to be part of this effort if you are not.
11. Prison Fellowship with Terry Reed. This is a newer ministry in our congregation and Terry is the person who volunteers over at McNeal Island. Pastor John O'Neal sits on their board and is knowledgeable about this ministry.
12. Multifaith Aids Project. Sue Stockman and Karen Penny Ervin are the leaders of our congregation in this worthy ministry. Aids is a horrible disease that is found all over the globe and in our own community and in our own church. We are called to be sensitive and caring to these people in pain, often rejected by society as were the lepers during the days of Jesus.
13. Habitat for Humanity. This is a highly publicized ministry and does great work. We know about this ministry partially because of the high profile of past President Jimmy Carter. Dale Dann is the co-ordinator of this project and the building in our neighborhoods. If you want to help locally, it is easy to get on board. Our kids have plans to do Habitat for Humanity projects in the future in Idaho.
14. AA and NA programs. If you are here during the week, you will find several Alcoholic's Anonymous meetings and Narcotics Anonymous meetings. Many of our members belong and provide spiritual leadership for these groups. You will also find a twelve step group meeting every Sunday morning at 9:50 in my office and many members of our church use the twelve steps of spirituality.
15. Angel Tree. This is a newer Christmas ministry at our church in which members buy Christmas present(s) for a child whose parent is in prison. The gift comes to the child, not from a congregational member, but from their parent in prison. It is a super ministry that many of you support, and Kimberly Wigginton is our leader.
16. Letters to political figures. A letter well written on a social issue is very powerful, and some members write to their senators, representatives, and other political people of political responsibility. Karen Kaiser of our church is a state representative in Olympia and serves her constituency well.
17. Megabyte missionaries. Many of you helped build computers for Third World trade schools and are planning to go and work in these trade schools to help train computer technicians. Dale Dann has developed computer trade schools in Third World countries, and he needs more people to give of their time and expertise to train repairmen in Third World nations.
18. Other. Just write in the word, other, because there are ministries that you are involved in that I have no knowledge of or have forgotten. So write down the word, other, and list some ministry that you are involved in.
Review again the six words. The hungry, thirsty, strangers, naked, sick, imprisoned. Those people who have hearts of compassion are called sheep, and God knows our heart because God is up close to us. God knows difference between truly compassionate and pretending to be compassionate. God knows the difference between our compassion for our favorite family and favorite friends and compassion for the hungry and naked.
Now, go through this list of eighteen ministries to needy people and check those that you are involved with and place an X near those ministries that you may consider being involved with. Perhaps you are ready to be involved in one or several of these missions.
In conclusion, every congregation has a few old characters around and they set a tone. An old character of the past was a man by the name of Al Lunde. Lunde was a character, a hard-nosed crotchety Norwegian with a constant twinkle of humor in his eye. He would come out of church and tell me how he disagreed with my sermon. He then would complain vociferously that he couldn't hear the sermon and that we needed a new sound system. I would argue back, "If you can't hear, how do you know that you disagree with me." We had a never ending, playful battle of wits and words. He asked me to plan his funeral with him, and I remember what he wanted to have said at the conclusion of his obituary: "You tell them folks that I am a sheep and not a goat." Al Lunde was an old sheep. God saw him up close and knew his heart. So did I for that matter. Amen.




Back to Top