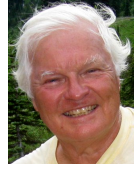 Pastors, Bible Study Leaders, Educators:

Would you give me a few minutes of your reading time?

Briefly explore a sample lesson of a new Christ-centered, Bible study, The Life of Christ. This 54 week study will enrich the spiritual life of your congregation. It offers a wide variety of great resources and visual aids from the Internet. Thank you for your time and thoughtful consideration.

Blessings to you this day.
Ed Markquart, Author of this website.

View sample lessons
Lenten Series
The Living Gifts





Program Notes

THE CHARACTERS
Lee and Patricia Dodger are in their late 40ís approximately. They are a typically Christian couple, struggling to raise their children in a loving environment and sharing their home with friends and strangers alike. Lee is a businessman who works in the city, and Patricia keeps the home and is involved in numerous community efforts. Patricia prefers to be called ďTrishĒ, but her mother, Gena, stays with ĎPatriciaí. Lee, a take-charge type, pontificates when he gets a chance.
Candy and Eric Dodger are the teen-age children. Candy is 1 Ė 2 years older than Eric and thus a little bossier toward him. He is more of a tease to her. They fake a lot of hostility, but are genuinely fond of each other. The vocabulary of the young people may have to be updated or changed according to regional ďinĒ words.
Kenton, Patriciaís brother, is married to Lois. They are younger, min-30ish. At first, Kent dresses in 3-piece suits or the latest in ski war, or fashionable sweaters. Together, Lois and Kent make a definite Yuppy statement! Their lives are caught up in the quest for all the material pleasures of life, until Kent loses his job in the Endurance episode. After that, Loisí attire relaxes a bit, and Kent starts to imitate Howardís attire.
Gena, Patriciaís Mother, is slightly infirm in her 70ís. She needs to be a little stooped and gray and talk slowly, loudly, and with a Scandinavian brogue. She shuffles along when she walks and exhibits some pain in movement. She wears the same clothes a lot, and a funny little hat when she goes out. An apron and slippers would appropriate for her when she is home. The name is not the Italian Gina, but a Norwegian soft ďgĒ sound, like Gheena.
Howard (How Weird!) is a car salesman. He is a bachelor who strolls in and out of the Dodger home as though he was one of the family. A strong bond of affection ties them together. He is loud, crude, demonstrative, boisterous, and loveable! His clothing style is flashy and ridiculous. A shopping trip to the Used Clothing Stores may turn up a good wardrobe of loud print polyester jackets, gaudy ties, and strange trousers of him to wear. He may also sport a cowboy hat and boots and speak in a semi-western drawl. Howard usually had a newspaper, or part of one (probably the car ads) in his back pocket. This stuck out over his jacket. As Kent starts to work for Howard, he begins to wear these clothing styles too, but not in quite so gaudy a manner.
The narrator may want to emulate Mr. Fred Rogers of TVís Mr. Rogersí Neighborhood. If so, he may come with a suit jacket, change into a sweater, change shoes, hang up his coat, etc., as one sees Mr. Rogers do. Perhaps he may want to do just one of those activities a week, and slowly add the others. One might also consider having the song played or sung at least 2 or 3 times during the series. When he becomes old Mr. Theodore in the last episode, he should surprise the hair, a shaggy beard of audience when he comes out in the last scene and have gray.



Faith (Episode #1)
Knowledge (Episode #2)
Self Control (Episode #3)
Endurance (Episode #4)
Piety (Episode #5)





The Seven Living Gifts: Faith (Episode #1)

Narrator:


Our Lenten Series this year is based on a New Testament letter written to Christians who share in the faith, people much like us. It reads like this:

Dear People of Grace Lutheran:

Since we share in the faith, we know that God has given us everything necessary for life. Godís gifts and promises are great beyond all price. He has given us the gift of faith and it is most important that we make that faith grow by adding to it knowledge, self-control, courage, and endurance, piety, brotherly kindness and love. The person who does not develop and use these gifts is shortsighted and blind and has forgotten how he was forgiven for his sins. But, my friends, if you make a true effort to confirm Godís choice and calling of you. You will never come to grief and you will have full and free admission into the eternal kingdom. Grace and peace to you. Signed, Peter, a servant and apostle of Jesus Christ. (II Peter 1: 3-11)

In the next few weeks, we are going to consider what Peterís letter might mean for us in life as we and others experience it. In fact, we are going to have a very close look at an interesting, unusual, and uniquely named group of people who are related to one another by blood, marriage, friendship or circumstance.

We are going to meet the Dodger family: Lee and Patricia Dodger and their children, Eric and Candy. We will meet an upwardly mobile and active young couple appropriately named Kent and Lois. And we will get to know two very distinctive personalities Ė Grandma Gena and Howard. Howard talks funny and is blunt but is generally a good old boy. Grandma is not. By the way, I am required here to state that any similarity to persons living or dead, or to events past or present, could not have been avoided.

During these next weeks, I will be your interpreter and tour guide. Since most of the action will take place at the home of the Dodgers, I suppose we could subtitle this series: Mr. Dodgerís Neighborhood. If we are to visit Mr. Dodgerís Neighborhood, I really should dress more appropriately. (Asks child to bring up his sweater and changes from jacket to sweater.)

Now then, letís look in on Lee and Patricia Dodger. In the true traditions of soap opera, a crisis is brewing.

(Patricia and Lee are seated at a dining table, coffee poured.)

Lee:


What are we going to do?

Trish:


I donít know. I just canít figure it out.

Lee:


Well, what did the doctor say?

Trish:


He said that mother couldnít live at home anymore...that she was becoming frail and forgetful. She needs to be put in a nursing home.

Lee:


Did you call your brother Kent yet?

Trish:


Kenton? Heís never any help. You know that, and now with Loisí broken leg, that ski accident, theyíll have another excuse.

Lee:


So once again, itís on your shoulders.

Trish:


OUR shoulders, dear. Donít forget all the times Iíve had to bail you out with YOUR relatives.

Lee:


I have a good idea (uneasy laugh) Nutsy! Ha ha! How about your mother coming to live with us?

Trish:


Youíve got to be kidding.

Lee:


She wouldnít be that bad.

Trish:


Not that bad? She is impossible to live with. Sheíll stick her nose into everyone elseís business, just like she always does. Sheíll make everyone do things HER way. Why, I canít even boil water to suit her.

Lee:


Come on now, Trish.

Trish:


Donít give me any of this come on now stuff. Sheíll start telling us how to raise the kids. Pick, pick, pick. And then sheíll get into one of her moods and give us the silent treatment. (Gets lost in her own thoughts)

Lee:


Youíre exaggerating. Once again, youíre stretching the truth.

Trish:


I donít know. I wish Kent were more reliable.

(There is a knock on the door. Kent and Lois enter. Lee goes to welcome

them.)

Lee:


Hi, Kent. Howís the leg Lois? (All go to the table. Lois sits, Kent stands near)

All:


Hellos, fine.

Lee:


We were just going to the doctorís office and thought we would stop by for a cup of coffee.

Lois:


Is this a good time for us to hobble in? That ski accident was so unfortunate.

Trish:


Weíre sorry Lois. Weíre so glad to see you, ESPECIALLY you, Kent.

Kent:


Oh, whatís going on?

Trish:


I just got a call from Dr. Wilson about Mother.

Kent:


What about?

Trish:


Dr. Wilson says that Mom canít stay at home anymore. She has

become too forgetful and frail. Something could happen to her.

Kent:


You mean sheís not the tough, self-sufficient old gal she used to be?

Lois:


We knew this day was coming and it looks like itís here.

Kent:


Is that for sure? Mom can no longer live in her apartment?

Lois:


Thatís for sure!

Kent:


Oh my. Thatís going to pose a problem for us. Sheís been a real tyrant all her life, and thereís no place in the whole world she would be happy...mmmm...Are you sure about what the doctor said?

Lois:


What can we do about it anyway? Our lives are just so busy now, and I donít know what we would do...and...

Kent:


Sis, I wish our schedule would permit us to help more, but weíre so committed right now. Letís all just settle down. Maybe you need to talk to the doctor again and find out what exactly needs to be done.

Lee:


Kent, I have an idea. How about your mom living at your house. You have that big family room. I could help you build a little kitchenette and we...

Kent:


Oh, no, you donít. You must be pulling my leg!

Lois:


Why, Lee. How could we? We are both gone all day. We both have jobs. We couldnít have her there alone. (Lois and Kent are looking back and forth at each other for strength and encouragement Ė a rather helpless and pathetic list follows.)

Kent:


We have PacWest Ė our fitness club...

Lois:


I have bridge, of course, and my Bible studies. And now my physical therapy.

Kent:


Thereís choir and our recreation Ė we hope to be back on the slopes soon.

Lois:


It just wouldnít work out, Iím afraid, especially with my knee.

Kent:


Mom couldnít handle our schedule, Iím afraid. I truly feel guilty, but thatís the way it is. In fact, weíre getting a little behind schedule right now. We have to go to a doctorís appointment Ė need another x-ray.

Trish:


Well, Kent. What can we do?

Kent:


Iíll give you a call tonight when we get back.

Trish:


But Iím afraid that...

Kent:


Donít worry! Weíll work it all out and believe me, I will do my share.

Trish:


You truly will call then?

Kent:


Yes, Sis. It may be late, 11:00 or so, but I will call. (Hugs Patricia good-bye. A knock is heard on the door. Good-byes all around as Kent and Lois head toward the door.) We gotta get moving.

Howard:


(Walking in) Hi there neighbors! Iím looking for my morning cup of coffee. Hey, Kent, my boy, got time to chat?

Kent:


Sorry, Howard, but weíre busy. Gotta run.

Howard:


(Gruffly) Youíre always in a rush! Never have time.

Kent:


Lay off, Howard. (He and Lois exit.)

Howard:


(Continues talking to Kent as though he was still there.) You never have time to sit down with me and have a cup of coffee. Youíre going to have a heart attack one of these days. Always the same, every day. Run, run, run.

Lee:


Here Howard, have a cup yourself. (Hands Howard cup.)

Howard:


Trish, honey, I hate to tell you this, but your brother is a creep, sooooo selfish...

Trish:


Donít be too hard on Kent. I know he is a little self-centered, but heís my baby brother. I love him.

Howard:


Well, of course...(distracted by entrance of teenage boy from back. He is in cut-offs, hair rumpled, yawning.)

Eric:


Morning, Mom.

Lee:


Look what just crawled out of the sack.

Trish:


Is it alive? Or is it Memorex?

Eric:


Oh, stop.

Trish:


Brrr! Thatís a little chilly.

Eric:


Whereís breakfast?

Trish:


Itís Saturday. You-fix-em. Remember?

Eric:


(Whining) Aaaaawwwww, Mom.

Lee:


Is your sister up yet?

Candy:


(Enters, bouncy and bright.) Someone calling me? Here I am. (Goes across and ruffles Ericís hair even more than it is.)

Eric:


Give me a break!

Candy:


Okay. How about your left arm? (Grabs arm to fake breaking it.)

Trish:


Kids! Go eat!

Candy:


Yeah. Letís grab some Twinkies and watch the tube. (They exit ďoverĒ Howard.)

Howard:


Geeze, what is this? A zoo?

Trish:


Oh, Howard. We have a problem. My mother needs a new place to live. Her doctor says she just canít live alone anymore.

Howard:


Your mother? Madam Mouth? Who would want to have that lady for a roommate?

Trish:


I know what you mean. (Sigh)

Lee:


Weíve got to get serious here. Regardless of your motherís personality and your past relationship with her, we have to do something to solve this problem. We need to take the rational approach. What are we going to do? What are the options?

Candy:


(Has been listening to the last speech at the door.) How about her living here with us...(Eric enters)...in Ericís room? (They tussle again.)

Howard:


You know that his room isnít fit for human habitation. Itís the pit of all pits.

Candy:


No, I was teasing about that. But she really could come here and live, you know. We could handle that.

Trish:


Grandma?

Candy:


Yes! I like Grandma. We would find a place for her here Ė the sewing room -the den.

Lee:


The laundry room with the dirty laundry.

Trish:


The attic with the other witches.

Howard:


The basement to scare away the spooks.

Candy:


Stop it! All of you! Grandma is a sweetie!

Trish:


(Gets quieter) Well, yes, honey, we were just kidding. But honestly, Candy, canít you see that I could not emotionally handle her living here.

Candy:


Youíre the one who has told us that we need to have faith for tough situations...to trust God in all times...in all circumstances. (Mocking her motherísvoice.) ďGod will provide...for your every need.Ē How many times have we heard you say that?

Eric:


FELLOW SINNERS, THE VOICE OF GOD HAS SPOKEN!

Candy:


Stop it! (She runs at him and they both exit.)

Eric:


Iím outta here.

Trish:


Youíre right, Howard. This place is a zoo. (Throws her hands up and exits.)

Lee:


(Heads after Trish.) Wait a minute. We havenít decided anything. What are we going to do about Grandma Gena?

Howard:


(Stands in the middle of the stage, all alone.) If I have to live next to a zoo, at least I know thereíll always be a feeding time. (Grabs a doughnut and exits.)

Narrator:


One of the nice things about being in Mr. Dodgerís Neighborhood is that we can pretend a lot. We can make time fly, stand still, or go backward. In this case, several weeks have gone by and after a long and painful struggle, a decision has been made about what to do with Grandma. She will come to live with the Dodger family. Today is the big day. Grandma Gene is scheduled to arrive.

Trish:


(Frantically straightening the room, papers, cups. She is in her robe.) Iíll never have this place looking good enough for her!

Candy:


(Entering) What are you doing, Mom?

Trish:


Dadís gone to get Gramma Gena and I am a wreck! She makes me so nervous. Oh, God, help me. Here, dear, you dust a bit.

Candy:


(Grabs Trishís arm and stops her.) Come on, Mom, relax. Look at it this way. Maybe this is the chance you and Gram have needed to get to really know each other. You and I have a special relationship. Wouldnít it be nice if you could have that same special relationship with your mom?

Trish:


Is it possible? I donít know. It seems impossible.

Candy:


Whereís your faith?

Even when things look the worst, you know God is with you.

Donít you think He can see you through whatever happens?

Trish:


Well...

Candy:


Gramís always been good to me. She has a good heart, if youíd give her a chance. She needs us now.

Trish:


Youíre right, of course. Maybe it wonít be as bad as Iíve imagined.

(Banging of a door offstage. Trish starts to take off her housecoat and runs toward back stage to toss it aside. She stands there to hide.)

Lee:


Weíre here. Come in, Gena. Iíll go get the luggage.

Gena:


Itís cold in here. Canít you people afford heat? I didnít know I was coming to Alaska! Where is that Patricia? Do you suppose she has a decent cup of coffee anywhere? (Looks back to see Trish.) There you are...(Trish hugs Gena) I suppose the reason you didnít come to the airport is because you wish I wasnít here.

Trish:


Oh, Mother! (They hug) Come back in the kitchen and have a chair! (Gramma exits Ė still stewing an muttering.) Oh, God, please help me. You know I canít do it without you! (She exits to kitchen.)

Gena:


(Exits, grabs cookie) This cookie looks as bad as the ones on the airplane.

Narrator:


Gramma has indeed arrived and it appears that Patriciaís worst fears are going to be realized. Itís going to be a tough time for everyone and we will want to check in on the situation when we next get together. Did you notice that in this very dark moment, Patricia Dodger finds herself looking upward and praying. ďGod, please help me.Ē Isnít that the same experience that you and I have? When we are in trouble or in need, there is something inside us, some instinct, that tells us that our help, hope and protection is in God; in his power, his wisdom, his love. I think that that is an instinct felt by all humans, whether they are rich or casual in their faith. Maybe that is the mustard seed of faith Ė an inner sense of a need for God. When the Apostle Peter wrote that letter to Christians like us, he was writing to people whose sense of faith was more developed, more than just basic instinct. He was writing to people who have been taught and who know something of the nature of God and his specific promises: that He is indeed king of all and Father of all; that He is here and available to heal us and to help us in our need; that He loves us and forgives us for our sins and our weaknesses. All we must do is believe these promises. That is faith.

Next week we will come back again to Mr. Dodgerís Neighborhood and see if we can learn anything about what it means to supplement oneís faith with knowledge. But Ė thatís another story for another day.





Narrator:


Good Evening, everyone. In a minute we will begin our visit to Mr. Dodgerís Neighborhood. This is the second of our Lenten series in which we are thinking about faith and how it grows and is used for building the Kingdom of God. Peter, in his second letter of the New Testament, wrote that faith is a gift given to all of us. It may be raw and undeveloped at the start, but as a gift from God, it has great potential. It should not be left to stagnate, but must be put to work in order to have the fullness and value that God intended. An important ingredient to be added to our faith is knowledge...and that is our subject for this eveningís play.

For those of you who were not here last Wednesday, I would like to summarize what happened in episode one of Mr. Dodgerís Neighborhood. It was a tough time for Patricia Dodger. Her mother, Grandma Gena, could no longer live by herself. Where was she to go?

Brother Kent and his wife, Lois, the yuppie couple, were no help. There was no room in their inn. And for Lee and Patricia Dodger and their two children, Eric and Candy, having Grandma Gena come to live with them posed a real problem because Gena had reputation of being, how shall I say it gently, a bit strong-minded. In fact, I think if the Dodgerís strange friend, Howard, had been a witness to Genoaís arrival, he would have suggested that she came in by Broomstick Express. But then, all of these are first impressions.

We have mercifully spared you the trauma of the first weeks of settling in with Grandma. By now some routine has again been established in the Dodger household.

Episode of Mr. Dodgerís Neighborhood.

(Grandma Gena is sitting alone with a cup of coffee, a plate of cinnamon rolls, and her Bible.)

Gena:


Now, where was I? Ah, Psalm 23. The Lord is my shepherd. I shall not want. He makes me lie down in green pastures and restores my soul. Ah yes, Lord, Iím in great need of having my soul restored.

Lee:


(Coming down from bedroom.) Well, good morning, Gena. What a surprise to see you up so bright and early.

Gena:


I wasnít sleeping too well anyway, so I decided to come down and make some cinnamon rolls and read my Bible.

Lee:


Oh, cinnamon rolls. That was thoughtful of you. Mmmmmmmm, Iíll have one. (Pours coffee and takes a roll.) You werenít sleeping well?

Gena:


I seem to have trouble now and then, you know. I miss my own home, my own bed and pillow.

Lee:


Oh?

Gena:


Yes, and then I start thinking about things.....

Lee:


What things?

Gena:


Just.....things. I miss my own friends. Everything seems messed up and just not the way I want it to be. I feel worthless, in the way. Waitíll you get old. Youíll see.

Candy:


(Entering) Hi Gram. Hi Dad. Whatís that wonderful smell?

Gena:


Oh, please have a roll. (Proudly) I made them myself. I suppose you didnít know that I knew how to make fresh cinnamon rolls? Iíd be happy to teach you how.

Candy:


Mmmmmm, deeeeeeelicious, Grandma. You must know all kinds of stuff from the olden days that we donít know.

Gena:


Yes. Thatís true. And itís just shame that in this day and age there is no longer any pride in cooking a fine meal and caring for your loved ones at home. Thatís a real art.

Lee:


And you do a fine job of it too.

(Knock, knock. Enter, Howard)

Howard:


Coffee time, I hope.

All:


Hello

Howard:


What are these little beauties? Are they Pillsbury? Duncan Hines?

Gena:


I should say not! These are homemade. Made at home, with loving hands and domestic skills.

Candy:


What are you up to Howard?

Howard:


Glad you asked, my little chickadee. Ever heard of the DaleCarnegiecourse?

Lee:


Yes, of course.

Candy:


Whatís that?

Howard:


Itís a course for successful living, ďGot to know ho to win friends and influence people.Ē

Gena:


Oh, poo! (Throws hands up.)

Candy:


You, Howard?

Howard:


Donít laugh. I know I could practically teach the course myself, but a little brush-up wouldnít hurt. Besides, maybe the instructor will back himself into a corner and need my help.

Candy:


Oh, you. (Leaves)

(Knock, knock. Enter Kent and Lois)

Kent:


Hi, everyone. How goes the battle, Mom? (Hugs her)

Gena:


Well, Iím managing. (Sigh) Have a roll, dear. Here Lois. Itíll help you leg feel better...Do you like them?

Both:


Wow. Good. Yum.

Lois:


I hope everything is going well with you, Mother.

We would have so loved to have you come to our place to live.

Iím so sorry that it was impossible, you know, with my broken leg and all.

(Pats Gena)

Kent:


We really canít stay. We wanted to come by and make sure that everything is all right. Weíve got an important conference to attend.

Lee:


Oh, whatís that about?

Kent:


Itís on tax shelters.

Lois:


With our two incomes, and the big tax bite, we hope this conference will save us thousands. More financial knowledge means more financial power. Itís always something, isnít it? One problem after another.

Kent:


Yup. Honey, weíd better get going. (They exit)

Howard:


I guess itís time for me to make my exit too. Dale Carnegie, hold on to your hat. (Leaves)

Trish:


(Entering) Did I just hear Kent and Lois? Where are they going?

Gena:


Theyíre off to some money-making scheme or something. Is that what I heard? Seems thatís all they know...money, money, money!

(Everyone looks at Gena puzzled.

Lee:


I donít think thatís exactly what they said, Gena. (Shakes head and chuckles.) Why are you dressed up today, Trish?

Trish:


(Putting on jacket.) You must have forgotten, Honey. Today is the day Iím going to the ďKnow YourselfĒ seminar.

Lee:


Youíre right, I did forget. Whatís that about again?

Trish:


Itís about the changing roles of women in a changing world.

You see, todayís women have a much more complicated life now that I Ė oh Ė Motherís day, for example.

Iíve been looking forward to going for weeks.

(Grabs purse, notebook.)

Lee:


Enjoy your day!

Trish:


I will. Good-bye.

Gena:


Wait a minute, Patricia. At least you can have a cinnamon roll before you go running off.

Trish:


Cinnamon rolls mother? How quaint. Thatís just too heavy for me! Iíll eat a power bar in the car on the way. (Exit)

Gena:


Now thatís what I mean, Lee. In my day, if a woman wanted to know herself, sheíd stay home and just look in a mirror.

Lee:


Gena.....

(Enter Ė a sleepy Eric, just out of bed.)

Eric:


ĎMorning, Dad and Grandma. Whereís everybody else?

Gena:


You wouldnít believe all the high-falutin meetings and seminaries.....

Lee:


Seminars, Gena.

Gena:


Alright, seminars! Theyíre all off to fancy meeting, donít even have time to eat a decent piece of food. Here, Eric dear, you have a nice, fresh cinnamon roll. I baked them myself.

Eric:


You made these? Youíre pulling my leg, arenít you Grandma?

Gena:


No siree. This old lady still has some tricks you havenít seen.

Lee:


(Gets up, gives Gena a hug.) Well, Iíve got to get my things together and go too.

Eric:


Where ar you going, Dad?

Lee:


Iím going to the Home Bible Study leadersí meeting. That preacher really conned me into something there. Iím a discussion leader, of all things. Me!

Eric:


(Yawn) O boy, Iím impressed.

Lee:


The most surprising thing about it is that I really enjoy it. You wouldnít believe the good time we have together, studying and learning. Itís funny how interesting it is to share life and faith with other people.

Eric:


(Stands up with a pretend microphone.) The foregoing has been paid for by the We Hard the Word Committee. Dial 1-900-CHURCH.

Lee:


(Chuckles) Oh, you! Have a little respect. (Tussles Ericís hair and exits)

Eric:


I just donít get it. Why would anyone study the Bible if they didnít have to.

Gena:


Does it seem like a waste of time, Eric?

Eric:


Well, sort of, in a way, that is.....(Evasive, not wanting to hurt her feeling, finally being honest.) Well, itís like this Grandma. What does it really have to say for me today? We guys in school have other things to think about Ė like sports, and cars, and girls. Some of the guys brag about their conquests. I donít go for that kind of stuff myself, but Iím sure not going to stand up and preach at them and tell them what is says in First Paul 26.

Gena:


All you can tell them is what you know, Eric. What do you know about God?

Eric:


You want an honest answer Gram? God tells you what you canít do. Heís a spoil sport, in a way. It doesnít seem as though he wants us to have any fun. Besides, how can I be sure that there even is a God? You canít prove him.

Gena:


A spoil sport? Okay. I see.....But the God I know is love, lots of love, love inside of me even when I know I donít deserve it. Love through the good times and bad. Like when your Grandpa died.

Eric:


Hmmmmmmmm.

Gena:


And now when everyone thinks I am a feeble old fool. I know that God is still with me. I know...I know...

Eric:


I understand that, Grandma.

Gena:


Deep down, you know God too, Eric. You can prove God is real because you have felt his love there in your heart.

Candy:


(Comes running in.) Quick, Eric, youíre missing your favorite program, Power Rangers.

Eric:


Thanks, Gram. Itís been great to talk to you. (Exit)

Gena:


Arenít you watching the Power Boys program too.

Candy:


(Chuckles) No, Grandma. Itís Ericís favorite, not mine. Do you know where Mom is?

Gena:


Off on some kind of meeting about how good it is to live now and not when I was young.

Candy:


What? (Puzzled Ė thinks a second) Oh, I remember. Today is the day for her seminar on ďKnow Yourself.Ē Right?

Gena:


Yes, thatís it, alright. But what a bunch of hooey! She has a lot better things to do than run off to meetings.

Candy:


Oh?

Gena:


She shouldnít be off gallivanting every which way like she does. In my day, it wasnít like that Ė a woman stayed home and did her work.

Candy:


Grandma, why donít you two like each other?

Gena:


(Surprised) Not like each other? Is that what it looks like?

Candy:


Yes, sort of.

Gena:


I love her, of course, but she doesnít seem to have time for me anymore. When she was a little girl, we used to do everything together. As she grew, she didnít want my advice or help anymore. Now she doesnít need me at all.

Candy:


Oh, Grandma! I know Mom love you too.

Gena:


(Absently) Iím just in her way and when I try to help her with things, she seems to resent it. I donít know why.

Candy:


Youíve probably both just changed a lot.

Gena:


I suppose. (Sigh) I didnít think it would be like this. I thought we would always be close.

Candy:


So you donít really know each other anymore, do you? I hope that when Mom is through ďKnowing Herself,Ē sheíll get to know you. Come on, letís go see if Eric enjoyed his Power Ranger show. (The two exit, Gena shuffling slowly along.)

Narrator:


Now, it is late in the afternoon. Lee, Lois, Kent, Trish and Howard are returning from their meetings.

(Enter Lee)

Lee:


(Singing to self) Hi everybody. Anybody home?

Gena:


(From kitchen) Iím in the kitchen, cleaning up my mess. (Comes out)

Lee:


Grandma, Iíve been thinking about that conversation we had this morning...

Gena:


What about it?

Lee:


Well, I was talking to my friends at Bible study, many of our parents are the same age. We compared notes: and itís tough getting old.....things are changing for you. I realized I havenít been sensitive enough to your feelings.....to your situation.

Gena:


Why thank you, Lee.

Itís so hard for me to depend on someone, on you and Patricia.

It makes me feel old and foolish.

Lee:


Youíre older, Grandma, but not useless and youíre nobodyís fool either. You bring new energy and wisdom to this home.

Gena:


Hmmmmmmft. (Gena shuffles back to the kitchen)

(Enter Lois, Kent and Howard; also Trish behind and in another door.)

Kent:


Oh, that lecture was fantastic, Howard. You just canít imagine who valuable it was.

Lois:


He was absolutely sparkling! A three-piece suit, witty, very smooth. We learned so much.

Kent:


If we follow his advice, we can save a mint on our taxes.

Lois:


Oh, boy. Mediterranean cruise, here we come.

Howard:


And I bet Grandma Gena would love to go along with you.

Kent:


(Dryly) Ha, ha! Funny! How was your buddy, Dale Carnegie? Learn anything new?

Howard:


(spots Gena) Hey watch this. (Approaches Gena) Oh, Gena, what a marvelous person you are. Why those rolls you made this morning are a work of art. (Grabs her hand) Look at these graceful, creative hands.....the shape, the strength, and the lovely nails.....

Gena:


(Jerks hand away) Cut the crap, Howard, or Iíll nail you one.

Howard:


Why, Madam, your wit and charm is astounding. (Bows)

Gena:


Whatís astounding is how you bright people can spend so much time looking for wisdom and knowledge, when anyone with half a mind would know there is only one thing that is really worth knowing.

All Three:


Yesssss?????

Gena:


Knowing God...knowing love...knowing those we love...(hurt feelings). You, Howard...so positive...may I say, so puffed up with phony praise. But I know what you say behind my back. Puffed up praise is no substitute for loving.....

Howard:


Come on, Gena.

Gena:


And Kent? You seem to want to know more about your money than your mother.

Kent and Lois:


Moooom.....

Gena:


And Trish, you run off and spent the day going to some seminar about knowing yourself, but Iíve been here for weeks.....you donít sem to want to me.....or care about me.

Trish:


Mom.

Gena:


Iím just old and useless, a feeble old fool.....who tells the truth. (Muttering to self) Humph. God will help me through this. I gotta finish the cinnamon rolls. (Shuffles back to the kitchen.)

Kent and Lois:


Now, I think we had better go. Yeh, time to go. (Visibly upset, begin to exit)

Howard:


Itís time for me to go to.....(Kent, Lois and Howard all exit)

Trish:


Lee what are we going to do? (Moves to center stage to hug Lee)

Lee:


Patience dear. Patience. Your Mom? She just needs to know we love her. Then the rest will all work out. (Walk out to family room arm in arm)

Narrator:


As you know, it is my role to try to make some sense out of what we see happening in Mr. Dodgerís Neighborhood. Not always easy, is it?

Tonight, our theme was knowledge and we watched our friends pursuing and, in some cases, finding it. Several wanted knowledge about things that would help them in this world: self-understanding, greater wealth or increased popularity and influence. Howard, of course, may have missed some of the finer points of his course.

On the other hand, Eric, if he truly let himself listen, may have discovered that his concept of God was much too small. But certainly, he, Candy, and those of us who listened in, learned a great deal about Grandma Gena. Although she may be a woman of sharp of sharp tongue and shrill voice, she is also a person of iron faith, built on a strong personal knowledge of God. But we also found out that inside her rough exterior, she hurst, hopes, and feels and that is very human. She is struggling with growing older and feeling worthless and useless. Iím glad that we have come to know her better.

I think we all understand the value of knowledge in helping us rewards people who have knowledge by giving them better pay, greater prestige, and more power. So we tell our children, and sometimes even ourselves, to study hard and learn well in order to be the best they can be.

Even more so would God, our Creator, want us to be the very best that we can be and He clearly wants us to know Him on a personal level. He is not a distant, unapproachable God like Eric still thinks. He is a God who so loved us that He sent His Son to earth to live, teach, suffer and die for us that we may truly know God and His love for us. Knowing God depends not on wealth, status, age or brilliance, but on attitude Ė on how we set our mind. We need to want to know Him and in wanting to know Him, we will open ourselves to Him and be alert to His signs and His will about us and in us.

Next week, when we return, we are going to deal with the matter of behavior and self-control. From what we have seen, that is a ripe field for the Dodgers and their friends. BUT Ė that is another story for another day.

Biblical Bases for ďKnowledgeĒ


Psalm 46:10, 100:3, 139:23


John 6:68-69, 8:31-32, 10:3-5, 14-15, 17:3






The Seven Living Gifts: Self Control (Episode #3)

Narrator:


This evening, for an introduction to our script on self-control, I have brought along something I want to show you. Could I have my friend___________ come up here and help me show it to you. First of all, ___________have you ever ridden a horse? I have tried, myself, but I donít do it very well. Every time the horse comes up, it meets me coming down and I get very sore!

Horses are beautiful animals, arenít they? They run so fast and are so full of spirit, but they need a good rider to control them. (Brings out bridle. Have __________help hold it.)

Do you know what this is? Itís called a bridle. Itís one way in which a rider can control horse. It fits over the head of the horse and this bar here, called a bit, goes into the horseís mouth. The reins are attached to this bit and bridle and a good rider can pull on the reins just right so that the horse feels the pressure in his mouth and will turn in the direction the rider wants him to go.

Animals havenít been given the gift to be able to control themselves, have they, ___________? So if we want to tame them and use them, we must control them. But what do we as human beings do for control? Who or what controls us? Perhaps we can learn something about self-control tonight in our visit to Mr. Dodgerís Neighborhood, for the Dodgers and their friends are sometimes mirrors of ourselves.

(The scene is the living room. Gena is knitting. Lee and Eric are sitting on the sofa and chairs watching TV. Trish is standing behind, opening a box of chocolates, poking and prodding and eating them. Candy is off to the side on the telephone.)

Gena:


(Eyes bugging out and making faces at the disgusting things she sees on the TV.) I canít believe my eyes! (Mouth pops open.) That looks like underwear! This is terrible!

Lee:


Candy, how long have you been on that phone?

Candy:


Dad, Shawn just called. We just started talking.

Lee:


Just started talking? I have been timing you and you started over 45 minutes ago.

Candy:


Dad!

(whining)

Lee:


No! Youíve talked long enough. Tell Shawn youíll see him in the morning in school. Continue your talk there.

Candy:


Please, Dad?

Lee:


Candy! I donít want to have to tell you again! Get off the phone.

Candy:


OKAY!

I have to go, Shawn. See you tomorrow. (Hangs up.) You always pick on me! (Stomps to chair and continues to pout.)

Gena:


I donít believe my eyes. Trish. Lee. Do you let your kids see this awful stuff? Their eyeballs are being corrupted...their little souls contaminated.

Eric:


Aw, Grandma. We see that stuff all the time.

Gena:


Oh, no. Look at that! Kissing with their mouths wide open. Yuk! All that slime and spit! Pewy!

Candy:


Grandma thatís the way a lot of kids kiss today.

Lee:


Candy, Eric, your mother and I donít agree with this kind of television show or movie. Change channels.

Eric:


Oh, Dad...

Lee:


No, we donít. You see all that sex stuff? We just donít approve of those life styles.

Trish:


Youíre right, Lee. Everyone living together, with no marriage, no respect for each other. Itís not right.

Candy:


Here we go again. Morality lecture number ten!

Lee:


You were showing me your confirmation stuff earlier, Eric.

What was that your pastor said about sex?

What did you learn?

Eric:


Dad!

Lee:


Come on. What was it he said?

Eric:


(In a sing-song style) Our generation goes too far, too fast, too soon. Sex before marriage is wrong, control our sexual desires. There! Is that good enough?

Lee:


Yes. Control! Discipline! Thatís what young people need. Why when I was a boy your age...

Candy:


Yes, Dad. Tell us all about your sexual behavior back there when you were a boy. Weíd love to hear.

Eric:


And donít leave out the good parts!

Lee:


Why, I...that is...

Trish:


Good ahead, Lee. Iím really interested in what you have to say, since we were high school sweethearts. Tell them about how pure you were!

Lee:


Okay, so I was no perfect angel either. But the pastor is right. This generation goes too far, too fast, too soon. You need to control your sexual desires. Especially you, Candy. Youíre the girl and girls need to be in control more. Girls are the ones who have to say no. Boys all think about sex.

Candy:


What? Thatís a sexist thing to say! Girls are the ones to control boys? Whatís with the double standard. (Makes face to Eric.) Just look at Eric. So guys donít need self-control?

Lee:


Now, Candy. That isnít exactly what I mean. That is..eh, Trish. I think I need your help on this, Honey. You know, about the birds and bees.

Trish:


Huh uh! You got your self into this. I can hardly wait to see what comes next.

Eric:


Birds and bees? Oh, boy, Dad. I think I learned about that in second grade. (Makes face back to Candy.) Maybe she needs special help though.

Lee:


Okay, so you both think Iím old fashioned, but I know what God wants for us, is whatís best for us. In the Bible, it says that we are to confine our sexual relationships to our marriage partners.

Eric:


Big deal!

Lee:


Yes, it is a BIG DEAL! Is teen-age pregnancy a big deal?

Trish:


Is venereal disease a big deal, or AIDS or herpes?

Eric:


Well, sure it is. (Gets up and goes to side.)

Candy:


We know! We know! We know! (Candy joins him where they converse quietly.)

Lee:


If this generation knows so much, why are there so many of them that are turning to drugs and even suicide because their lives are such a mess?

Gena:


(Still watching TV and knitting) If I had seen stuff like this when I was going with your Grandpa, it would have riled him up! He would have been like a raging bull!

Lee:


Control. Self-control. Self-discipline. Thatís what they need. You feel better about your life and yourself if you exercise self-control.

Gena:


You mean like Patricia and her chocolates?

Trish:


Mother, that wasnít nice.

Gena:


Who said I was nice?

Trish:


I like chocolates. So?

Gena:


But you donít like yourself for whoofing those chocolates down one after another.

Youíll get on the scale tomorrow and groan and complain that you have to go on another diet.

Nope, Patricia.

Youíre out of control and you donít even like it yourself...stuffing yourself like a fat pig!

(Knock is heard on the door.)

Lee:


Come in.

(Before Howard can even enter, Eric and Candy have escalated their conversation to a wilder and higher pitch. We can hear some name-calling and remarks about Shawn, or other friends. Gena and Trish are still arguing about the chocolates as Gena tries to grab the box. Lee is in the middle of the two feuds, gesturing on both sides.)

Lee:


Everyone settle down! Control yourself, control yourself!

Howard:


If this isnít the picture of a perfect family, a charming Christian family. Talking, sharing, watching TV. (Laugh)

Howard:


Whyís that, Trish?

Trish:


Because Mother is getting on my case about eating a few measly chocolates. She says I donít like myself when my eating is out of control.

Howard:


Your Mother said that? Madam Mouth? (To Gena) Grandma Gena, Iím surprised at you. How could you say such a thing like that to little Trish here? (Starts to light cigar with huge flame.) Out of control, indeed.

Gena:


And you, Howard, sucking on that cancer stick of yours. All the doctors know it will kill you sooner or later! Yet there you are sucking away.

Howard:


What? Me? (Puts out flame)

Gena:


Blowing smoke on all of us, stinking up the living room. Pewy! Offta!

Lee:


Itís a sin, Howard.

Howard:


No, itís not a sin. A bad habit, yes. I smoke because itís a habit, a bad one.

Gena:


You smoke because you have so self-discipline, and you donít like yourself either when you puff away. You gum up your lungs with black, gooey tar!

Howard:


Iíve tried to quit! Iíve been to Schick Center. To a hypnotist. Tried electric shock, prayer, the Vatican. Iíve tried them all, but I just canít quit.

Gena:


(On a roll!) No discipline! No self-control! This new generation doesnít have what we old-timers had Ė inner strength. We had a will to say ďNo.Ē Youíre all soft!

Lee:


Old Gram is really socking it to you, Howard. (Laughing) I love it, Grandma. You call a spade a spade. When you old folks speak the truth, you get away with it. Grandma, your words are great.

Gena:


And as for you, Lee, your mind is often a thousand miles from home. When you get home from work, your brain is still at the office. I look into your eyeballs (looks in Leeís eyes and waves her hand in front of them) and say to myself, ďIs anybody home there? Is anybody home?Ē You donít listen to the kids when they talk. All you said is, ďuh, oh, hmm.Ē You need to control your thoughts and put your mind where your body is.

(Meanwhile, Eric and Candy have broken into a quarrel again.)

Candy:


Eric, you make me so mad. Why do you tease me about Shawn?

Eric:


I didnít! I just said, ďShawn, the Fawn.Ē (Candy stomps to the middle of the room.)

Candy:


There you go again. (Turns back to him with threatening fist.) Donít you EVER say that again! Or Iíll...

Lee:


Kids! Kids! Calm down!

Candy:


Did you hear what he said!

Lee:


Candy!

Candy:


(Stomping off stage, followed by Eric.) And nobody even cares.

(Quiet)



Howard:


What was that you were saying about self-control, Gena? That people donít like themselves when they lack discipline?

(Knock on door Ė enter Kenton and Lois, boxes and bags piled high.)

Kent:


Hi everyone.

Lois:


Guess where weíve been? (They plop all that stuff on the floor. Trish gets down to start looking them over.)

Howard:


Where?

Kent:


Presidentís Day sale (or whatever suits the season) Boy, did we find the good buys. I got three new suits, shoes, new pajamas.

Lois:


You wonít believe the fabulous prices. I feel a tad guilty, but not much.

Lee:


Looks like you spent a mint!

Lois:


Sure. We spent a lot, but think of how much we saved at those prices. We didnít have to pay for it; we just charged it. Cha-ching!

Kent:


Thatís living! Going shopping, spending money, lunch. Thatís really living.

Gena:


Grandpa and I really lived, and we never did that. We had to live on $50.00 a month.

Kent:


But the world has changed, Mother. You and Dad had each other, an old oil stove, the radio at night, the old featherbed. Life was simpler then.

Gena:


Thatís right, it was simpler. But Iíll bet youír not one bit happier than Grandpa and I were.

Trish:


Youíre probably right, Mom.

Gena:


Where you gonna put all that junk?

Lois:


In our home! In my new walk-in closet.

Gena:


Our house is as stuffed full of junk...as Patriciaís stomach is with chocolates!

Trish:


Here we go again!

Kent:


(Joking, and patting Gena) Weíll just have to build a bigger barn, Mom. Donít get upset. We feel good about what we bought. Besides, itís good for the American economy.



Lois:


Look, we both work hard at our jobs. We deserve to buy what we want. Do you think weíve lost control of our buying habits?

Gena:


Humph! That seems to be the way people live these days! Lost control? You and everyone else! No control. No discipline. Pewy!

Howard:


Well, good friends, as much as I hate to leave this tranquil scene, I have to be running.

Kent:


And so do we. Gotta get all these things home.

(Good-byes all around.)

Lee:


(Changing channel on TV.) Gotta catch the evening news. (Trish and Gena awkwardly staring off into space, glancing at each other.)

Gena:


(Finally, after pause) Patricia, I feel badly when Howard calls me Mighty Mouth. I laugh it off, but it hurts.

Trish:


(Some sympathy) Mother.

Gena:


I wish I could control my tongue better.

Trish:


Mom, maybe that is one of the reasons we have had troubles between us. To me, you always seemed so quick to point out my faults when I was growing...nagging at me, sort of.

Gena:


How I regret that now.

Trish:


I guess I sort of expect that when you open your mouth to say something to me, it will be a criticism.

Gena:


When your Father was alive, he didnít let me get by with that! He would say, ďGena, you keep your mouth quiet this time.Ē I need him around now, to help me bridle my tongue.

Trish:


Funny thing is, when you do speak out though, there is usually a lot of truth to what you are saying, but...

Gena:


But I need to find a kinder way to say it, donít I! More gentle. (Trish grabs her hand and they smile at each other.)

Lee:


(Coming back to join them.) Youíre not the only one, Gena. Weíve all acted like a bunch of bozos this evening.

Trish:


What do you mean?

Lee:


We were all carrying on Ė the children fighting, us arguing about sex, smoking, eating, buying...

Trish:


Bad tempers...

Gena:


Ranting and raving...

Lee:


Out of control. Weíre all out of control, our lives and habits.

Trish:


We are supposed to be a Christ-centered family but we cling to our self-destructive ways. Itís a good thing God is so forgiving.

Lee:


(Stands and pats Trishís hand.) And itís a good thing we can forgive each other too, eh? Come on, Gena, letís go brew up a cup of hot chocolate. Want one, Trish? (The two start to exit.)

Trish:


Oh, no thanks. How about a diet soda for me.

Narrator:


Self-control.

What weíve just seen happening in Mr.Dodgerís Neighborhood has not been a shining example, has it?

Self-control is the exercise of will power and discipline over the things that we thin, say, and do.

The book of Proverbs says that a person without self-control is like a city broken into and left without walls.

In other words, a person without self-control is without protection and an easy victim of anything or anybody who would mislead or cause harm.

Jesus said that the greatest commandments are to love God with all our heart, minds, and soul, and love our neighbor as ourselves. If what we do alienates us from God or gives control of our lives to someone other than our Creator, it is wrong. If what we do is our relationship with others or to ourselves causes harm, it is clearly not consistent with these commandments as restated by Jesus. Then it is time to exercise self-control. That is not easy! We all have problems with it. We saw that when we looked in on the Dodgers tonight and recognized ourselves. We saw decent people, who in some aspect or another of their lives, were out of control and hurting themselves and others.

Certainly, we feel emotions! Theyíve been given to us by God Ė emotions, appetites, passions Ė and he wants us to use them. He wants us to live and care, to be grieved and angry over injustice, to experience joy and sorrow. These have a joyful and positive use. But like the horse that needs proper control, so we need to have control over our spirit, emotions, passions and appetites.

And, when in spite of all that, we fail? We know we have the promise of God that through his grace and love in Christ, he has forgiven us.

Next week, we return again to the Dodger neighborhood to consider another important supplement to faith Ė endurance. That is another story for another day.




The Seven Living Gifts: Endurance (Episode #4)

Narrator:


Good evening, everyone. Welcome again to Mr. Dodgerís Neighborhood. I got a late start leaving home tonight and I was so afraid that I would be late getting here. That would test your endurance, wouldnít it? Anytime you have to wait for someone for a long time, it takes endurance.

Endurance is a word that means being able to keep strong and brave when things are difficult and painful. It is an important quality to possess. A Christian often finds that endurance is both a result of faith and a part of faith.

An athlete needs to endure Ė to keep on running or competing even when he or she is very tired. A boy or girl needs endurance when it is tough for them tat home or in school. Adults too need endurance in their lives when things go wrong for them. The Dodgers and their friends need endurance right now, as we will see in Episode 4.

(Lee and Trish are sitting at the table talking. Trish is scanning the Help Wanted section of the paper.)

Lee:


Trish, do you realize that Grandma Gena has been with us for three months now? It seems that she adjusting pretty well to the new situation. What do you think?

Trish:


Youíre right, sheís doing fine. Itís my nerves that are shot.

Lee:


You still havenít adjusted to her being here?

Trish:


I donít think I ever will. My endurance has run its course. I donít think Iíll ever get used to having her looking over my shoulder all the time Ė interrupting me constantly.

Lee:


Oh, come on. Hang in there, Trish. Itíll get better.

Trish:


Better, shmetter!

Lee:


Hmmm, you have been a bit cranky lately, havenít you, Trish?

Trish:


(Sarcastically)

A bit cranky!

Iím ready to punch the person who says that.

Lee:


Well, excuuuuuuuse me! (Pause, Trish looks at paper.) Do you really think you can help find Kent a job by looking the Help Wanted?

Trish:


Iíve got to try! I just canít believe he has lost his job! His future seemed so secure.

Lee:


Thatís the business world. One day youíre flying high, everything is great, and the next Ė WHAM! Unemployment.

Trish:


But not Kent. He is so bright and hard-working....

(Interrupted by Gena who is running the vacuum cleaner. She is oblivious to them as they both make gestures to her to stop.)

Lee:


Grandma! (Louder) Grandma! (Goes to her) Grandma!

Gena:


(Jumps) Whatís all the fuss?

Trish:


Canít you see we are trying to talk?

Gena:


Talk, talk, talk! Thereís work to be done! I canít stand living in a pig pen.

Trish:


Oink, oink!

Gena:


What is so all-fire important that it canít wait? After all, we have company coming for dinner.

Trish:


Weíre worried about Kent. We want to help him.

Gena:


Oh, he will be fine. He is young, strong, and healthy. He can find job somewhere. Maybe you could put him to work cleaning your house.

Lee:


This is serious, Gena. Kent and Lois are used to a high standard of living. He wonít take just any position, you know.

Gena:


Thatís the trouble with young people these days. They think they have to make thousands and thousands of dollars for little or no work. Grandpa worked his fingers to the bone just to put food on the table, and was glad to be able to.

(Gena starts to wind up the vacuum cord and move toward door slowly.)

Lee:


(Going to her rescue and helping.) Times are different now. Keep looking Trish, if you want to, but youíre probably wasting your time. He may already have a new offer. (Exit)

(Enter Candy and Eric from school, loaded with books, jacket. They plop down and sigh.)

Eric:


How many more years of 19 hour days do we have to take? I donít think I can last through these ďbest years of my lifeĒ.

Candy:


No kidding! That old bag Miss Krebs is throwing her third test at us tomorrow.

Trish:


You two have a hard day?

Eric:


You know it! Every day! School until 2, work until 6...

Candy:


Study until 10, collapse into bed.....

Eric:


We donít have time for anything else.

Trish:


Itís hard, isnít it? Thereís so much to do. Donít forget that your father and I are behind you all the way.

(Kids nod.)

Trish:


Does that help any?

Candy:


I suppose it keeps the problems manageable, not impossible.

Trish:


Sure! Thatís the attitude! Your problems are difficult, but not impossible Ė not over-whelming.

Eric:


What do you mean?

Trish:


Well, like someone, say, who has no family support, who has to go through it alone with no one to care. Someone whose home life is in shambles.

Candy:


Oh, like Patty Hammer. I saw her crying today at school.

Eric:


Her family is all busted up.

Candy:


She acts so cool most of the time, like nothing bothers her. It makes her not much fun to be around, and hard to make friends. I usually donít talk to mer much.

Trish:


What might you do for her? Sounds like she could use a good friend at our church. Maybe she could talk to our pastor.

Eric:


What? Patty Hammer? She wouldnít fit, Mom. She has been around!

Candy:


What do we say? ďHey want to be wonderful like us? Come to church?Ē

Trish:


Just be open to the possibilities. It sounds like she needs good, stable friends. And I know you two are sensitive to people in need.

Eric:


Too late for the flattery now, Mom. I gotta go change Blue Light Specials at the K-Mart. Bye. (Exit)

Candy:


Yikes! It is late! My babysitting job! (exit)

Trish:


Patty Hammer. Now that little gal has a tough situation to endure. She needs help. Kent. And Lois. They need help too. My problems with Mother are nothing by comparison. (Trish picks up books, etc., talking to herself, then stops and offer a prayer.) Dear loving Father, be with all of them. Give them the strength they need for the trials in their lives.

(Knock at door Ė enter Howard)

Howard:


Howdy, howdy. Where is everyone?

Trish:


Everyone? Iím here. What am I? Invisible?

Howard:


Whoa, there, Trish.

It was just a figure of speech.

You seem to be a bit cranky these days.

Trish:


(Make a run for him with both arms flailing the air.) Aargh! (they both sit, as Lee enters.)

Howard:


Whee! Iím unarmed. (Pause) Heard anything from Kent and Lois?

Trish:


No. We are truly concerned. The dinner conversation tonight might get a little tense.

Howard:


I wonder if Kent is still looking for work.

Lee:


Why? You have something in mind?

Howard:


Donít trouble yourself now. Iíll talk to Kent myself.

Trish:


How are we going to handle the tension tonight?

Lee:


It might be easier if we knew why he lost his job.

Trish:


Could it have been that his skills werenít what they should have been?

Lee:


Maybe he was exercising too much independence. Thereís a bit of that in his family.

Howard:


You two donít know anything about the business world, do you? What probably happened is they simply needed to reorganize and Kent got the short end of the stick. It had nothing to do with what he did nor didnít do.

Trish:


Letís just help him all we can.

(Knock and enter Kent and Lois in subdued tones. Quiet hellos around.)

Trish:


Howís it going, brother? (Pats his shoulder, and he pulls away.)

Kent:


Just fine, Trish. (Firmly) Everythingís fine.

Lee:


It must be pretty tough being without work for a while, Kent. Got anything in mind? What will you do?

Kent:


About what?

Lee:


Come on, Kent. Letís be honest here. About your job, of course. What have you got lined up?

Kent:


Iím working on it.

Trish:


(To Lois) This must be hard on you too, Lois, being the sole provider now, living on one income.

Lois:


Kent has the situation under control. I have faith in him. Weíll be just fine.

Lee:


Thatís easier said than done. I know people who have been out of work for long periods of time and itís tough! Youíre going to have to do some serious thinking about this. You canít run away from it.

Lois:


Look, do we have to talk about this now? Canít we just have a pleasant evening together? (Looks at Kent.)

Howard:


(To Trish and Lee) You guys arenít any help here. (Then to Kent) Kent, my boy, if you need work, come and see me.

Kent:


That does it! Thatís the lowest blow! Itíll be a cold day in hell before I go to work for you Howard! Everybody here seems to know exactly what I should do with my life. Itís time for us to go, Lois. Obviously, we canít have a peaceful evening here. (Exits angrily)

Trish:


(Runs to Lee) Oh, Lee. This is terrible! (Cries and they exit.)

Howard:


Maybe I should have phrased that a little more carefully. Guess I could go home and check on that chapter in my Carnegie course. (He leaves)

Narrator:


Poor Kent.

He has just had insult added to injury.

He is hurting.

Like so many of us, when things suddenly go wrong, he is angry, embarrassed, and tense.

Unfortunately for Kent, things were not going to get better.

Weeks have gone by.

There have been 200 resumes sent out and from these 20 interviews, and still no job.

Kentís self esteem and frustration have shrunk lower and lower.

Itís been tough for Lois too, for so much of what they valued has disappeared rapidly.

PacWest Club went early as did the ski weekends.

The new bedroom set went back last month.

The tax shelter investment is now a cash flow prison.

Today, Kent has been to the bank to ask again for an extended loan.

He has now returned home.

(Kent and Lois sitting at the table.)

Lois:


Please, tell me again. What did they say?

Kent:


We canít get a loan. The bank said ďNoĒ. Itís plain and simple. You canít get a loan unless you donít need one.

Lois:


What are we going to do?

Kent:


Iím not sure.

Lois:


(Long pause) Do we have to move?

Kent:


Yes, we canít afford to live here any longer.

Lois:


Where can we move to?

Kent:


Guess weíll have to look at something downtown.

Lois:


(Shakes her head an sighs) Guess so.

Kent:


Coming out of the bank today, I felt like such a total failure. I have never felt so completely alone and lost, so helpless. I donít know why this is happening to me, and I donít know how to fix it. I was scared!

Lois:


Me too!

Kent:


And you know what, Lois? I prayed, really prayed. I spilled out all my worries to God Ė not for the problems to go away, but for me to find some peace.

Lois:


Oh, Kent. I love you.

Kent:


Know what happened? As I was walking back through the park, I looked around and saw things I hadnít seen before - the beauty of the river, the trees and flowers. Everything had such vivid color. It was as though dark glasses had been removed from my eyes.

Lois:


(Reaches over to take his hand.) Honey.

Kent:


Then I saw this old, bent-over, seedy-looking man. He was hurrying along with a paper bag in his hand and started coming toward me. I thought for sure he was going to put the touch on me. I had to laugh to myself at the situation.

Lois:


Iím glad you could.

Kent:


But instead of asking for money, he asked me what time it was. I told him that I thought he was going to ask for money and he smiled and said, ďNo, thereís nothing that I need that I donít already have.Ē Then he hurried away Ė over to a park bench and started feeding the squirrels peanuts from his paper bag.

Lois:


Oh, Kent.

Kent:


(Chuckles and shakes head.) What have I been hurrying for? Iíve been spinning my wheels. What have all my worry and anxiety done to help me? Nothing. They have only robbed me of the pleasure of the ordinary, daily event of life. For the first time in months, Lois, I feel at peace. Our problem isnít fixed, but I am. (Determinedly) And you know what Iím going to do? Iím sending out another 200 resumes, 2000, if I have to. Iím not going to give up.

Lois;


Iíll help you.

Kent:


Iíve got everything that I truly need for life. I have peace inside. I have you. I have discovered beauty, and renewed faith in God and the strength that only he can give.

Lois:


Kent, I love you.

Kent:


Thereís something else I need to do right away too. It may surprise you. I need to make a phone call. (Goes to phone and begins to dial.)

Lois:


What are you doing?

Kent:


Youíll see. Hello. Howard? This is Kent. Can we talk?





Narrator:

Good evening and welcome to another episode of Mr. Dodgerís Neighborhood. Tonight we are going to be talking about piety or godliness. Piety is a difficult word to understand. Itís a good word, but is often misused. Some people think that those who are pious are stick-in-the-muds who have no fun. think that pious people act more saintly, more holy, or more Christian than others. Notice said they Ďactí more holy, not that they necessarily Ďareí more holy. But that isnít what piety means. It seems to actually be the opposite

Of that, because it means having the right kind of relationship to God and to others. It means knowing that God is our creator, our hope and salvation, and that leads to acting toward others in ways that God would want and encourage. If we are God-centered, our lines will reflect that in love and friendship toward others. And those acts of love will be so natural that we wonít have to show off or parade our goodness to others. It will be a part of us and thus we will be in harmony with God and with others. We will learn more of piety tonight in Episode #5 of Mr. Dodgerís Neighborhood.

(Lee and Eric are sitting at the table finishing breakfast. Trish comes walking in from the kitchen with a gorgeous cake and sets it down in front of them. They both make a dive for it and Trish shoos them off.)

Trish:


No, no, back you beasts! You canít have this.

Eric:


Aw, Mom. I promise I wonít let it ruin my lunch.

Lee:


Iíve never seen anything that could!

Lois:


(Comes walking in.) Hi, everyone. Trish, are you ready?

Trish:


Yes, but we still have a few minutes. How about a cup of coffee?

Lois:


Sure. Eric, is Candy up yet?

Eric:


Yeah! She finked out early with Grandma so she wouldnít have to help me and Dad with old Mrs. Barnes today.

Lee:


Eric, I thought you wanted to help our neighbor with her window washing. I didnít mean to force you into it.

Eric:


Weell Ė sheís a nice lady and all that, always has a sympathetic ear for my problems, but what a bummer way to spend a Saturday!

Lee:


Oh, come on, with two of us working at it, weíll be done in no time at all. Besides, if she did it alone, she might fall off the ladder or something Ė maybe break a leg.

Eric:


Yeah! All those blood and guts all over our driveway.

Lois:


Eric?

Eric:


(Gets up and goes.) Iíll go get the bucket and squeegee.

Lois:


Whereíd they go? Grandma and Candy?

Trish:


You wonít believe this. Mom says she needs a car. Is that hilarious? She isnít fooling us for a minute though.

Lois:


Oh?

Trish:


No. Sheís actually buying it for Candy and Eric to use. Then when she needs to go on errands or to an appointment, she can have a chance to be with them and visit.

Lois:


Not a bad idea. I couldnít imagine Gena driving herself!

Lee:


Watch out world! Genaís on the loose.

Trish:


Guess we had better be going. Grab the cake there will you, Lois? Iíve got to get my purse. (Turns her back while Lee and Lois both lick the frosting.)

Lois:


(Takes cake and leaves.)

Iíll go start the car.

Lee:


Where are you going with the cake? I really did think it was ours.

Trish:


Oh, honey. Donít be silly. Itís for the church bake sale.

Lee:


You ladies and your bake sales! You bake this stuff and then go off and sell it to each other. Ridiculous! The church probably ends up with $3.00, and it costs you $5.00 to make!

Trish:


(Leans forward slightly perturbed.) You wouldnít want people to think that I wasnít doing my share, would you?

Lee:


Seems all we get around here for dissert is store-bought cookies and stale ice cream. Wish you had time to bake for us.

Trish:


I resent that, Lee. You act as though I completely ignore my familyís needs.

Lee:


Sometimes I wonder where we stand in your list of priorities Ė right after church charities and just before the Bill Cosby show. Maybe after that too!

Trish:


Me? What about you? (Argument starts to escalate as phone rings two or three times.) Talk about priorities! Where do we fit in with your life? Where does your quality time get spent? It seems to me......(Goes to phone and sweetly says) Trish here! (Pause) Yes, certainly. Weíd be delighted to pick you up. We were just leaving. (Slams phone down and says angrily.) Good bye! (Exit)

Narrator:


You might remember what happened last week.. Kentís world had come crashing around his head. He lost his job and spent months trying to find another position fitting his style and income needs. He was not successful however. What he did find, though, was an inner peace, which not only allowed him to endure, but also encouraged him to make the best of a bad situation. The best he could do was accept a job working for, of all people, Howard. If It was match made in Heaven, we have to know our Creator has a great sense of humor! Scene 2 takes place at Howardís car lot. It is Kentís first week on the job.

(Howardís Dealership office. Howard comes in with his usual outlandish garb, newspaper in rear pocket, cowboy hat and boots.)

Howard:


You just come on out here, Kent.

You got to get to work.

Kent:


(Calls from back.) I donít know about this, Howard. It just doesnít seem to suit me.

Howard:


Youíre going to love it! You look natural!

Kent:


(Enter, dressed similar to Howard.) Iím not so sure! (sigh)

Howard:


Youíll see. Whatís on our agenda today?

Kent:


You wonít believe who is coming in to look for a car today.

Howard:


Lee Iacocca?

Kent:


No, Grandma Gena.

Howard:


Mighty Mouth?

Kent:


Howard!

Howard:


Oh thatís right. I promised not to say that anymore.

Kent:


Do we have anything for her? I think she really wants to get a car for the grand children to use.

Howard:


(Looks through file) Letís see here...hmmm...we got a couple of dandies for her.

Kent:


(Musing) Howard. Be honest. Do you think Iíll ever make it as a car dealer?

Howard:


What? Why, sure enough. Do you see that beautiful, big, neon, blinking sign out there?

Kent:


You mean the one that says, ďNowís the hour to buy from Howard?Ē

Howard:


Yep thatís it.

Ainít it a beauty?

Well, in no time at all,

when you learn the ropes, itís gonna say, ďNow that itís Lent, buy from Kent.Ē

Kent:


Hmmm, that is ehhh, thank you, I think.

Howard:


My boy, stick with me. There are just a couple of basic things to keep in mind and then you build on those.

Kent:


Basics? Like what?

Howard:


First off, youíve got to dress for success and Iím proud to see that youíre on your way. (Kent stands and turns around to show off his finery.) Secondly, my friend, youíve got to know your product. Well, you being an engineer and all, that wonít be difficult for you to understand, once you know our inventory.

Kent:


Guess that will just take some time.

Howard:


Right. Then, you have to get to know your customers. Get acquainted. Be their friend. Be sensitive to their dreams and sell them what represents that for them.

Kent:


You? Sensitive?

Howard:


You better believe it. And never, I say never, cheat Ďem on prices or sell Ďem a bad car. Be honest, 100%.

Kent:


What? You? Iíll bet youíve sold enough lemons to supply every lemonade stand in the state. (Laughs)

Howard:


Ho, ho yourself, laughing boy. This may surprise you, but I just donít operate that way. Here, let me show you my cost sheets and prices. (Opens desk with key.) I always keep this under lock and key. The government would have to get a search warrant to get in here.

(Gena and Candy have been walking in slowly through the last speech and are now spotted by Kent who jumps up to welcome them.)

(Hellos all around.)

Howard:


What a pleasure!

What can we do for you lovely ladies today?

Gena:


Cut the soft soap, Howard! I want a car Ė one that works, if you have one.

Howard:


Why, Madam, I am wounded!

Gena:


And donít you go trying to take advantage of me just because of my age. I may be old, but Iím not stupid.

Howard:


Of course, my dear. (Nods to Kent.) Th customer is always right. Weíre bound to have something that will be just your cup of tea.

Candy:


Howard, do you have any with an awesome stereo and mag wheels?

Howard:


Iím sure we can accommodate you both.

Candy:


Grandma, Iím so excited! Youíre such a sweetheart to do this. (Gives her a big hug.)

Gena:


Just donít forget that you two young folks have to take me on my errands too, not just chase around like fools.

Candy:


Yes, Gram. We will.

(The three start to exit for the lot.)

Gena:


And Howard. It better be a good bargain because we already saw Cal Worthington down the street and he gave us a nice Christian calendar with Bible verses for every day of the week. (Exit)

Kent:


(Left on his own, starts to look at the price sheets Ė starts rummaging through desk. Picks up a book, looks, another boo, papers, ledger.) Hmmm, whatís this? Well. I donít believe it. Not Howard. Imagine?

Narrator:


So we have a mystery. The innermost secrets of Howard lie in that drawer, kept out of sight under lock and key. What can it be? Dare we wonder? Does that drawer contain the name and address of his tailor? Is Howard a former choir director, defrocked for having the choir sing ďYellow Rose of TexasĒ for an anthem? What is the truth? Perhaps we will find out in the final scene of Mr. Dodgerís Neighborhood.

(Back at Dodger home. Kent, Lois, Trish and Lee sitting down...)

Kent:


What a day we had down at the car lot!

Lee:


Oh, how is it having Howard for your mentor? That must be quite an experience.

Kent:


Oh, heís really not a bad sort of fellow to work with.

Lois:


No, itís the uniform thatís peculiar!

Trish:


I understand you had an interesting older client today.

Kent:


You must mean Mother. That was not an easy sale, but we did find her something finally.

Lee:


She seemed quite delighted with her purchase.

Kent:


Yes, but that was not the most interesting event of the day. You would not believe what I found in Howardís drawer.

All:


Oh? Tell me? What was it?

Kent:


I found some pretty startling information.

Lee:


Ah Ha! So the old crook got found out, eh?

Trish:


Oh, Kent. Heís our friend. If thereís anything incriminating, I donít want to know.

Kent:


Incriminating? Yes, I guess it is.

All:


(Leaning forward eagerly, beconing to hear more.) What? Tell us.

Kent:


(Teasing) Howard Ė has a.....a secret life.....about which we know nothing!

Lois:


Youíre teasing us. What is it?

Kent:


Looking through his secret drawer, I found some ledgers and books that seem to prove that Howard..Öour friend, Howard, is a.....generous, giving, prayerful, devout person.

Lee:


Prayerful?

Lois:


Devout?

Kent:


He had worn out Bible, a special book on ďMeditations on the PsalmsĒ, another prayer book. He must use them every day.

Trish:


You mean he has a serious reverence for God? Howard?

Lee:


Thatís amazing. Heís always seemed so uninterested in our church and its activities.

Trish:


Heíll hardly ever attend with us.

Lois:


He does like to tease, of course. But when you think about it, he is never really cruel or angry to anyone that I ever heard of.

Kent:


He has a page full of amounts given to charitable causes. You wouldnít believe it. Do you know he works at the Food Bank once a week? He helps buy and serve the food.

Lee:


Howard. What a guy.

Kent:


The manís a saint. He practically gave some cars away when there was a need.

All:


Wow!

Lois:


Why do you think he has tried to keep his piety such a secret?

Lee:


When you think about it, piety that is flaunted is more of an acting of showing off than it is an act of love to God.

Kent:


True.

Trish:


(Grabs her head.) Oh, Lee! Iím so embarrassed. Talk about flaunting oneís piety! That sounds like me with my cake today.....thinking I could show off my godliness by bringing a lovely cake to sell. What a fool! Iím so sorry that I barked at you this morning. There was no need for that.

Lee:


Well...

Trish:


Please forgive me.

Lee:


Of course, Honey.

Trish:


Come on, everyone. Iíve got a surprise in the kitchen. You see, you can have your cake and buy it too, because I bought back my own cake at the sale. (All exit, laughing and talking about Howard.)

Narrator:


Perhaps the most difficult challenge for an actor is to create a unique character. To do that successfully requires the actor to completely absorb the history, personality, and manner of the character. Actors and actresses who do that often pay a price. They have difficult returning to their normal selves. So we might wonder what happens when Grandma Gena goes home as ________________ or when Howard returns to his family as _____________.

Letís bring them back now, two of our characters who have added such special

spice to Mr. Dodgerís Neighborhood.

(The two characters return to discuss the personalities they play in the dramas and also the theme for this evening on Piety and how they perceive that as being lived out in the Christian life.)






Back to Top